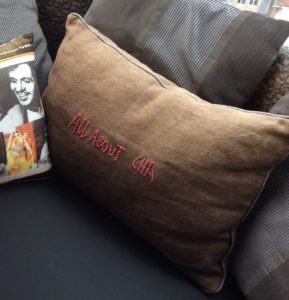 Chandra Lekha Sriram was born in Texas in May 1971 and grew up mainly in Kentucky. She dropped out of high school and was accepted for early admission to Bard College at Simon's Rock, from which she received her A.A. degree in 1989. She obtained a B.A. in Political Science and an M.A. in International Relations from the University of Chicago simultaneously in 1991. She was awarded a J.D. by the University of California-Berkeley in 1994 and a Ph.D. in Politics by Princeton University in 2000.
Chandra worked for the International Peace Academy in New York (2000-2003). She was subsequently appointed Lecturer at the School of International Relations at the University of St. Andrews (2003-2005). After a brief stint at the University of Maryland School of Law as a Visiting Associate Professor (2005), she began work at the University of East London as Professor of Human Rights, where she founded and was Director of the Centre on Human Rights in Conflict (2005-2010). She spent three years as Professor of Law at SOAS, University of London (2010-2013), before returning to UEL as Professor of International Law and International Relations (2013-2018).
Chandra wrote extensively on human rights, transitional and international criminal justice, conflict resolution, conflict prevention and peacebuilding. She conducted research in Central and South America, the Middle East and North Africa, Sub-Saharan Africa, South Asia, East Asia and Eastern Europe. Her work was supported by grants from numerous funding organizations, including the UK's Economic and Social Research Council, the Folke Bernadotte Academy, the European Union, the British Academy, the US Institute of Peace, the Leverhulme Trust, the Social Sciences and Humanities Research Council of Canada, and the Nuffield Foundation.
Chandra was twice the chair of the International Studies Association Human Rights section and was co-chair of the London Transitional Justice Network. She was also the co-editor of Routledge's book series on Law, conflict and international relations.
Chandra passed away suddenly in September 2018 of natural causes. She is survived by her mother, Carolyn Nikkal of Boston, and many fiercely loyal friends that she considered family.